---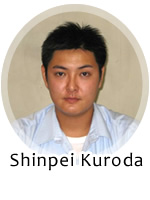 My name is Shinpei Kuroda and I am part of a team that works to create both our OEM products and our own original line.
When I passed the Towel Sommelier Examination last year I felt a great sense of pride and accomplishment, which has given me new confidence in my work.
I would like to make towels that focus on the kind of design and function that will satisfy all Kusubashi customers.
Shinpei Kuroda
Design Team / OEM Team
---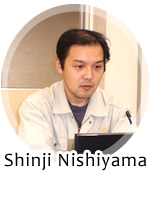 My name is Shinji Nishiyama and I am in charge of a project for merchandise development.
I am always thinking about what kind of yarn or which color is good for a product.
My coworkers are all friendly, interesting people who really care about customer satisfaction.
We want to make towels that people love and are comfortable to use for everyone, every day.
---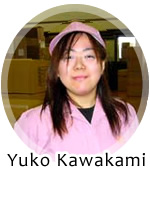 My job is to ship orders and deliver samples, as well as make sure that production is always running smoothly. Recently, I've been quite busy because there have been a number orders with short deadlines.
There are also quite a few customers who say, "Kusubashi towels really are quality products aren't, they." So, it's really nice that the company is getting such good feedback. I think I'll have to keep doing my best so we keep our customers happy!
---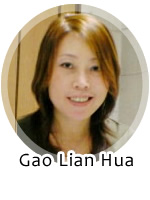 I am work in Kusubashi Mon-Ori Co.,Ltd.
I am engaged in product plainning and development.
My business is connected with all processes to manufacture original towels.
I have studied each process to manufacture the towel from yarn,however I am still young and inexperienced,and begin to understand the structure and the device.
My leader helps with my growth and respects my independence from this August,therefore I am very happy and satisfied in our daily creative work.
I want to develop the products that many people are pleased,with broad outlook and without my preference.
In daily life,in order to make a little happiness,I make an effort in the development of comfortable towel.
Gao Lian Hua